Rest & Rejuvenate your Brand in Barbados 2022
Book your trip to Barbados
Zebra Public Relations is elated to announce the best of leadership retreats with the launch of the #24 Carat Magic Retreat to Barbados – an exciting new retreat package designed to refresh and restore the vitality of the world's busiest and hardworking entrepreneurs, founders, CEOs, Managers and Executives — with tools to renew inspiration for personal and professional excellence.  Good wellness goes hand in hand with good leadership.  Yet good leadership can be difficult to achieve if any instability lies within.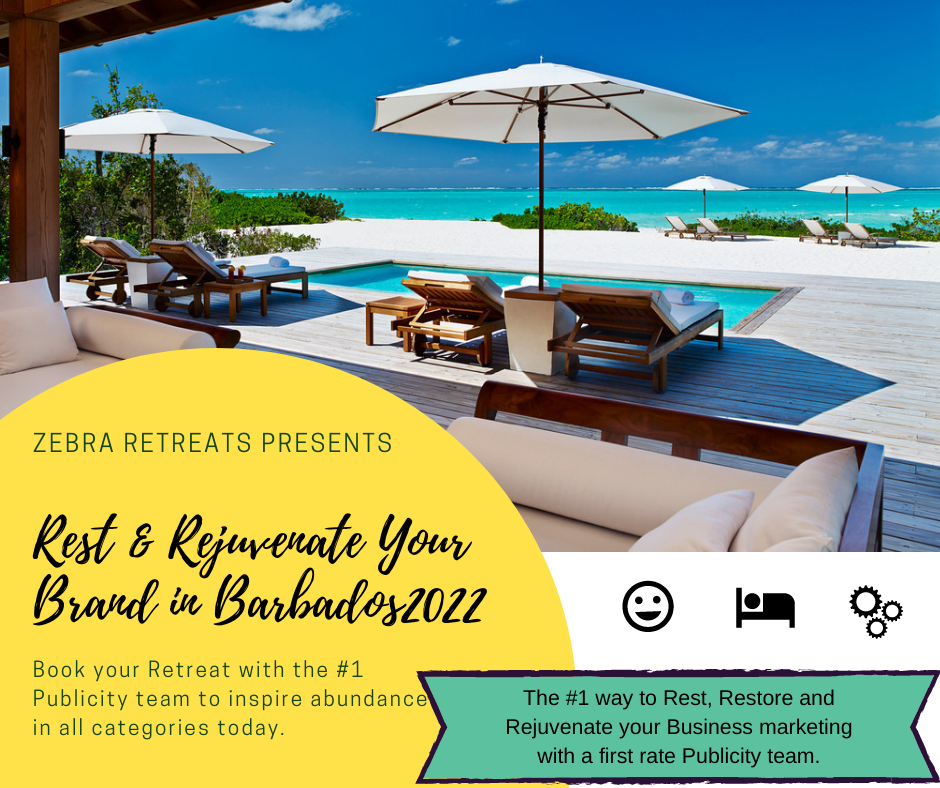 With the daily stress of financial, familial and business responsibility ever present, wear and tear over the long fall and the winter months is palpable.
Our time together begins departing from Toronto and New York simultaneously.  From the moment we step off the plane, the glare of the warm sun fills our spirit we are suddenly cocooned between the healing vibes of the crystal coral Caribbean sea.  Somewhere between the amber tinted glass of Mount Gay and your first rum punch, you receive your itinerary assigned and the next glorious eight days of your life ensue.
One class is held on catamaran, the other in a cave, the last at the spa. And to cap it, a glorious evening at the Cliff, my personal favorite for 22 years now and the top 20 restaurants in the world.
Decadence meets insight with the delivery of an eight-day, seven-night leadership and publicity sanctuary hosted by Kojenwa Moitt – CEO at Zebra Public Relations along with  Zebra's Dream Team.
We usually respond within 1 day