By the age of 19, Shawna Cain was writing music to quell the incessant pain associated with the violence she had witnessed as a kid growing up in the tough neighborhood of Rexdale, Ontario. "I come from a family who was devastated after my uncle's murder," writes Shawna. "I was constantly around my father's family, lived between two different homes, and suffered as a result of divorce which caused me so much trauma at such a young age."
The break came with the opportunity to grow up experiencing church service and knowing of God for the better part of her life. She had attended church every other weekend and this continued up until high school but like most teenagers, began to explore what her peers were doing to feel good and fit in, which led to uncovering drugs and alcohol as a way to cope with feelings associated with depression and anxiety.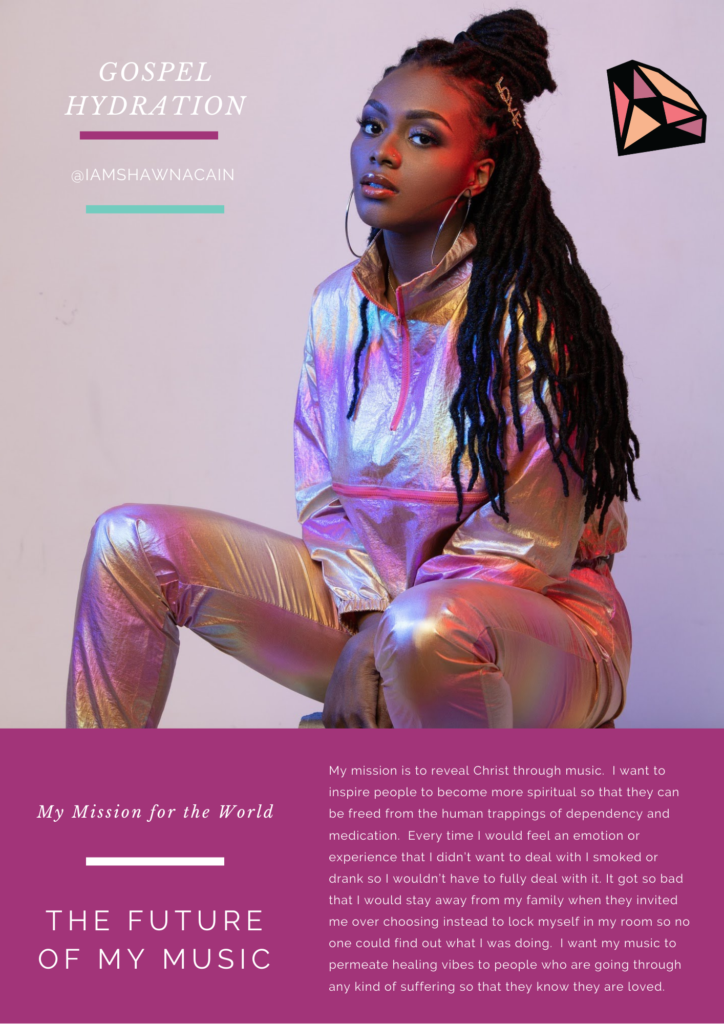 Perhaps most fortuitous is that Shawna Cain is the daughter of entertainment professional Gary Cain, CEO of S.O.G Entertainment, whose involvement in the early musical careers of such talents as Choclair, Socrates and Salt & Pepper made preparing the debut EP "The Way" in the summer of 2020 viable.
Today, Shawna writes original Gospel music with R&B, trap, Jazz, hip hop, and reggae undertones. Her music is based on her personal relationship with God and experiences throughout her journey. "Marketing Shawna has been an exceptional ride," lauds the publicity team at Zebra PR. "The work ethic and diligence of any musical artist who is (1) able to take risks, (2) is obsessed with their craft as well as (3) open up themselves to complete strangers in the interview is the one who wins," communicates Kojenwa Moitt, CEO of the woman-led publicity firm.
Not surprisingly, radio jocks at Hot 97 in New York and at G98.7 in Toronto have already picked up on the young hitmaker who says she is driven by divine inspiration. In the spirit of legacy, it is a passion for youth and young adults who are seeking to find their purpose in life that facilitates her goal to create music that promotes freedom, power, and development, as well as to unite the generation through love that will remain.